The science in our kitchen
The better way for processing Garlic.
The use of garlic is widely used in the world for seasoning food and for its medicinal properties. It is well known that the use of garlic in our kitchen dates back thousands of years. Garlic can rightfully be called one of nature's wonderful plants with healing power. It can inhibit and kill bacteria, fungi, lower (blood pressure, blood cholesterol and blood sugar), prevent blood clotting, and contains anti-tumor properties. It can also boost the immune system to fight off potential disease and maintain health. It has the ability to stimulate the lymphatic system which expedites the removal of waste products from the body. It is also considered an effective antioxidant to protect cells against free radical damage. It can help to prevent some forms of cancer, heart disease, strokes and viral infections.[6]. Garlic is also highly rich in vitamins (especially vitamin B complex and vitamin C), antioxidants, flavonoids, minerals (especially P, K and Se), being even considered a rich source of other non-volatile phytonutrients with important medicinal and therapeutic properties, from which a particular emphasis is given to flavonoids, saponins and sapogenins, phenolic compounds, nitrogen oxides and amides and proteins[1]
Garlic flavor is due to the formation of organosulfur compounds when the main odorless precursor, alliin, is converted by the enzyme alliinase. This occurs at low rates unless the garlic cloves are crushed or damaged. The main compound formed by this reaction is a thiosulfinate, allicin, the compound responsible for the characteristic odor and flavor of fresh garlic. Allicin is considered the most important biologically active compound in garlic since it decomposes to other sulfur containing molecules (thiosulfonates and disulfides) which have purported activity in the human and model systems under investigation.[3]
When we are using garlic for seasoning our foods also we are thinking in the benefits in our health of the phytochemical compounds contained in garlic, mainly in the allicin. Usually in our kitchen we are using garlic in different ways for preparing our dishes thinking that we are getting all their benefits from garlic. Unfortunately not always we are getting in our foods all the benefits of garlic because we are not processing garlic in the right way due to domestic cooking practices may significantly decrease their contents in bioactive compounds and proteins, and consequently antioxidant activity, especially under prolonged exposure of our foods (>20 min) at 100 °C[1]. If we apply in our kitchen the knowledge of the science about garlic and its phytocompounds we can get better results and healthier foods.
Intact garlic cloves contain 0.24% by weight S-allylcysteine S-oxide (alliin), a colorless odorless solid, and an enzyme allinase which converts alliin into allicin[2] as well it has others bioactives phytocompounds such as anthocyanins, ascorbic acid, flavonoids, flavanols, polyphenols and tannins.
It was observed that allicin underwent nearly complete decomposition after 20 hr at 20°C. Upon injury of garlic cells, the enzyme alliinase comes in contact with alliin and produces allicin. Allicin is a very unstable compound which immediately degrades into the strong smelling constituents of garlic oil [2]. At 35 °C the maximum enzymatic conversion of alliin to allicin[4]. The outcome of the experiments shows that allicin is unstable at lower pH and more stable at pH 6.0 to 8.0. Allicin also shows an almost stable condition with slow decomposition rate within the temperature range of 30 °C to 35 °C. However, at 40 °C the compound starts to show gradual decomposition. [5]. In fresh-peeled garlic, the thiosulfinate (mostly alliin) content of the cloves decreased only 10-15% during 3 weeks storage at 5°C (41°F). Storage at 10°C (50°F), however, resulted in a much larger loss of alliin over the same period. Intact garlic bulbs lost about 25- 40% of their pungency after 4 months storage at 0- 1°C (32-33°F) in air, but in controlled atmospheres with 0.5% O2 alone or in combination with 5 or 10% CO2 maintained pungency levels.[3]. Typical garlic food preparation such as chopping, mincing and crushing disturbs S-allyl cysteine sulfoxide and expose it to the allinase enzymes, that quickly converted it to diallyl thiosulfinate, which give off garlic's characteristic aroma[6]. Blanching, boiling, frying and microwaving, did not significantly affect the content in bioactive compounds (anthocyanins, ascorbic acid, flavonoids, flavanols, polyphenols and tannins) and antioxidant activities of garlic [1] while allicin decomposes at different rate in different temperature conditions and is susceptible to decompose faster at higher temperature. [5].
Recommendations
Always use fresh garlic and avoid storage.
Chopping, mincing and crushing with some water at 30-35 °C and preferable at pH 6 are the best processing techniques for getting the maximum quantity of allicin.
Flavor your food spreading over the raw or cooked meals the chopped, minced or crushed garlic in water.
__________
[1] Martins, Natália et al. Chemical composition and bioactive compounds of garlic (Allium sativum L.) as affected by pre- and post-harvest conditions: A review. University of Thessaly, School of Agricultural Sciences.
[2] Yu, Ting-Hsi and Wu, Chung. 1989. Stability of allicin in garlic juice. Journal of food Science, Vol. 54, Nro.4
[3] Cantwell, Marita. 2000. Perishables Handling Quartely Issue nro.102
[4]Mishra, Rashmi et al. 2001. Stability of allicin in garlic – A kinetic study. Indian Journal of Chemical Techonology Vol. 8, pp. 195-199
[5] Masonr, Nurlidia et al. 2016. Quantification and characterization of allicin in garlic extract. Journal of Medical and Bioengineering Vol. 5, No. 1
[6] Gebreyohannes, Gebreselema and Gebreyohannes, Mebrahtu. 2013. Medicinal values of garlic: A review. International Journal of Medicine and Medical Scienes. Vol. 5(9), pp. 401-208.
Garlic: Allium sativum
Nutritional Values
Nutrients and Phytochemicals per 10 g of garlic
Nutrients
Phytochemicals (mg)
Macronutrients (g)
Vitamins
Minerals (mg)
Water
5.86
Vit.C
120 mg
Calcium
18.1
Kaempferol
0.026
Fiber
0.21
Thiamin
0.02 mg
Iron
0.17
Myricetin
0.161
Carbohydrate
3.31
Riboflavin
0.011 mg
Magnesium
2.5
Quercitin
0.174
Protein
0.64
Niacin
0.07 mg
Phosphorus
15.3
Diagzein
0.001
Fat
0.05
Vit.B6
0.124 mg
Potasium
40.1
Genistein
0.002
Cholesterol
0.00
Folate DFE
0.3 ug
Sodium
1.7
Total Isoflavones
0.002
Saturated Fat
0.01
Vit.A
0.9 IU
Zinc
0.12
Biochanin A
0.005
Trans Fat
0.00
Vit.E
0.08 mg
MUFAs
0.001
Vit.K
0.17 ug
PUFAs
2.80
Omega-6
0.023
Omega-3
0.002
Source: Nutrigenic Helper Databases.
---
Black and Green Teas Preparation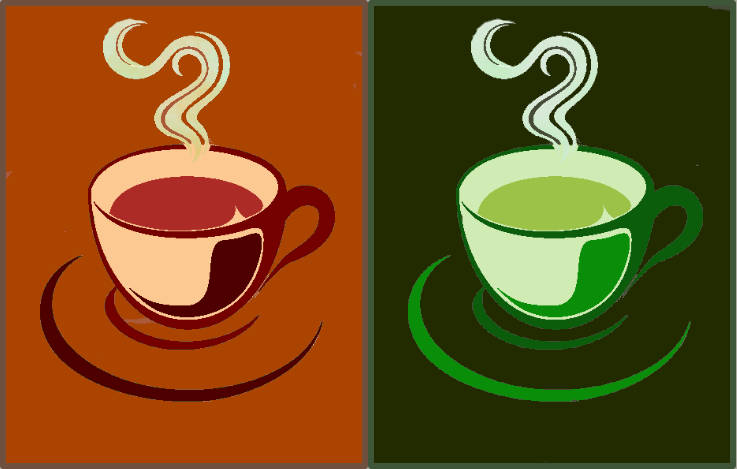 Recommended brewing methods for preparing black and green tea:
Black tea preparation:
Decoction: Let black tea bag or leaves boil for 5 minutes.
You will get fluoride concentration from[1]:
Bag tea: 0.14-0.25 mg of fluoride per each grams of black tea.
Leaves tea: 0.12-0.68 mg of fluoride per each grams of black tea.
Drink no more 4 cups per day.
Green tea preparation:
Method used by Chinese people for tea preparation: a tea bag is dipped in warm water having the temperature of 75-85 °C for 3 to 5 minutes[2].
Drink a any time.
[1] Zerabruk, Samuel et al. 2010. Fluoride in black and green tea (camellia sinensis) infusions in ethiopia: measurement and safety evaluation. Bull. Chem. Soc. Ethiop. 2010, 24(3), 327-338.
[2] Safdar, Naila et al. 2016. Ten different brewing methods of green tea: comparative antioxidant study. Journal of Applied Biology & Biotechnology Vol. 4 (03), pp. 033-040.
---